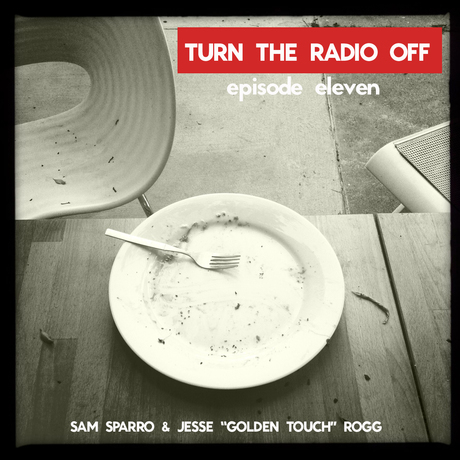 TURN THE RADIO OFF? "Why should I?"- you may ask. Well... you
certainly don't have to. It's a free(ish) country. But if you've grown
tired of the same 12 songs on rotation or your favorite old
skool/oldies stations are no longer cutting it, we've provided an
alternative for you. You still get the mindless, nonsensical banter of
traditional radio (you know... for when you're lonely) but you get a
playlist of hand picked music: Under-appreciated jams from the crates
and freshly curated cuts from the digital world. This week we are
serving up D-Train, Still Going, Lisa Stansfield, Shit Robot, Tiger
and Woods and Junior Boys as well as an exclusive new Telonius/Art of
Tones track (Gomma Records) and some T-Girl realness guilty pleasures.
True Story.
Music - D Train
Losing My Patience (Unabombers Remix) - Shit Robot
Kissmetellme (original) - Tiger & Woods
Last Night (Art of Tones Dub) - Telonius f/ Prince Albert & Love Grenades
Spaghetti Circus - Still Going
The Morning- Weeknd
Desiderata- Rosko Recites
The Bay (Erol Alkan's Extended Rework)- Metronomy
Love In Motion - SebastiAn (f/ Mayor Hawthorne)
The Beautiful Ones- Prince
All Around The World (12" US Club Mix) - Lisa Stansfield
Itchy Fingers- Junior Boys
Maurica- DJ MikeQ f/ Maurica Rodriguez